We are group of seasoned PR and marketing professionals, each with years of experience in both agency and corporate in-house settings. Clique PR is a full-service boutique PR agency located in South Florida. We have the experience and connections to get results for our clients on a local and national level, while being small enough to be cost effective and maintain a personal touch.
About Dina allende, Founder & Managing director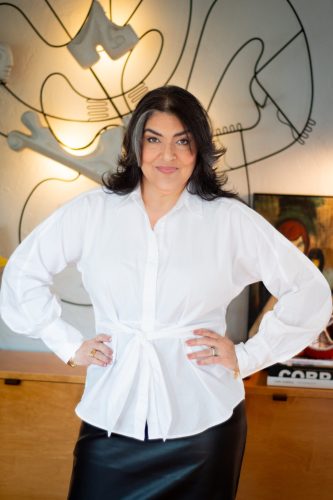 Dina Allende has over 20 years of experience in the South Florida market.  With strong media relationships, knowledge, and proven ability to deliver high impact media placements and programs, she brings a unique background combination.  She specializes, but is not limited, in the areas of hospitality, consumer marketing/PR, non-profit and entertainment.
Ms. Allende comes from a heavy Marketing, PR and Special Events background having launched several PR/marketing initiatives for the Walt Disney World Resort, and Doral Golf Resort and Spa.  She planned, negotiated, managed, and executed media partnerships/tie-ins, high impact consumer promotions, community relations, special events and media placements in the local, regional and U.S. Hispanic markets. In addition, she actively contributed towards the development of strategic plans/creative concepts, and developed and maintained relationships with top-level market contacts, local corporate partners, and the media.
Dina is a twice Emmy nominated television producer, having worked with local/national productions and The Nightly Business Report at Miami's WPBT-TV (PBS).  In 1993, she won an award from the Association of Critics & Commentators of the Arts, and a NIDA Award in 1992 from the Entertainment Industry Council.
For the past 20 years, Dina has operated Clique PR & Marketing, which has given her the opportunity to work for a diverse mix of clients including ALTA (Latin America and Caribbean Air Transport Association), Arglass, Banyan Health Systems, getReal Meals, INCAE (specifically, the Central American Presidential Summit), MCCJ, Miami Film Festival, Miami International Boat Show, Motivational Edge, NAMI Miami-Dade County, Neuelane Advertising Agency, Night Owl Cookies, Pincho, Regulator Marine, Schnebly Winery, and SWARM, to name a few.  
Prior to Clique, Dina operated under the company name Dina Allende Public Relations, where she handled publicity for The 14th Dalai Lama, Nikki Beach, The Commonwealth Institute, Miami Goin' Green, Sonesta Beach Resort Key Biscayne and the Coconut Grove properties and Pisco Montesierpe among others.
Clique is a full service public relations agency. ​
We have the experience to know what works.  We are adept at finding a balance between outrageous creativity and strategic tactics that align with clients' corporate goals.  We know that publicity is not the end-all-be-all to a winning PR program, yet we know how to help our clients create news, make an impact, and develop and build upon a foundation for success.  Lastly, we believe that all clients, no matter how big or small, deserve senior-level counsel backed by years of experience.